2018-09-28
New plant ceremony and Gratitude feast
"Three Generations Inheritance-The Representatives of Taoyuan Excellent Enterprise"
After the ribbon-cutting and new plant ceremony, Tatihsing held a grateful feast lunch and invited all the guests to participate. Mayor Zheng Wencan also gave a speech during the feast, said that Tatihsing in Taoyuan has been deeply involved in the soybean equipment industry with continuous innovation and development, and has changed from a traditional grinder manufacturer to a fully automated soybean food equipment manufacturing. Tatihsing's current management team is the successor of the third generation, Tatihsing can be called as the representatives of Taoyuan excellent enterprise. In the future, the city government will set up the Soy Bean Museum in Daxi Pu-ding Park, which requires the participation of a professional team like Tatihsing, and all people in the scene proposed an invitation to ask the Chairman Cho to serve as the consultant of the Soy Bean Museum.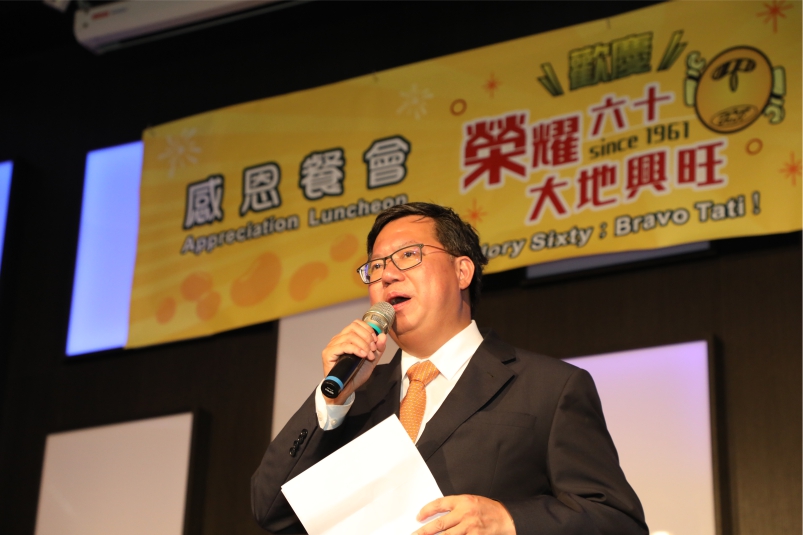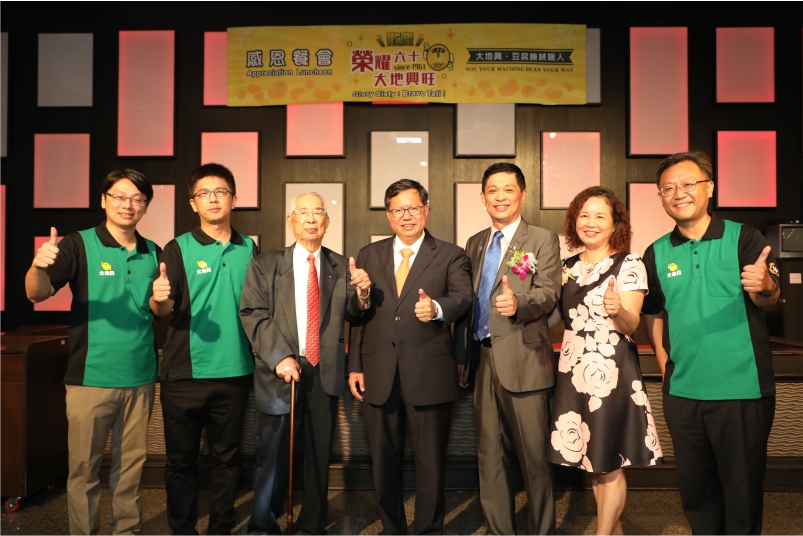 Chairman Cho, is also the assistant director (AG) of the first division of the Rotary Club 3502 Taoyuan, took the chance of this event to invite the Rotary Club of Taoyuan District and conduct an advanced professional visit, demonstrate the newest technical knowledge of soybean food equipment. There are more than 300 people attended the celebration, including vendors, supply chain manufacturers and friends in the same industry, who have been cooperating with Tatihsing for many years, Tatihsing shows the long-term deep research and development spirit of Taoyuan local enterprises.