Stainless Steel Butterfly Rotary Type Grinder
Product Introduction
Stainless Steel Butterfly Rotary Type Grinder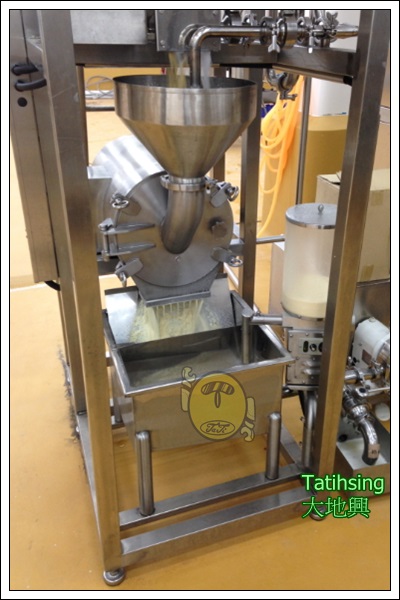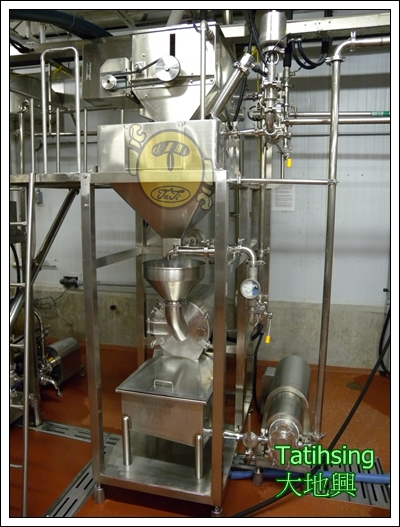 KGM-100F

、

KGM-200F

、

KGM-300F

KGM-100F:120-150kg Dry Beans/Hour

KGM-200F:250-300kg Dry Beans/Hour

KGM-300F:350-400kg Dry Beans/Hour

•

Grinding stone-free,avoids the emery mixing into the soymilk, and reduces the

consumption and the destruction puzzles.

•

Conform to the security procedure of food machine and the HACCP design standard.

•

Applicable for the high temperature CIP clean procedure; conforms to food GMP

design standard.

•

Butterfly's knives and screen meshes can be replaced by the varied demand of all

kind of products .

•

Horizontal-type axis (center) transmission design, may avoid the causing problem by

infiltrate of the bearing and motor damage.

•

Wash and dismantle exempt hand tool, easy to maintain the service, low breakdown,

low consumption,and long-livcd.

•

Especially design for the steam injection hole, for grinding beans -in order to reduce

the bcany falvour,and keep the original smell in soybean products.