Total : 0
J1-Double Decker Pasteuriser And Cooling Machine For PS Box Tofu
[J1:Double Decker Pasteuriser And Cooling Machine For PS Box Tofu]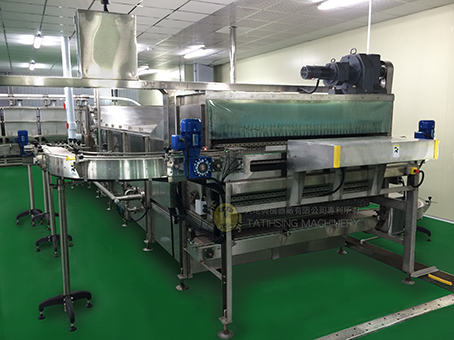 DPC-2000, DPC-3000, DPC-5000

DPC-2000: 2000 box/hr.

DPC-3000: 3000 box/hr.

DPC-5000: 5000 box/hr.

• Suitable for packaged tofu for large-medium size factory.
• Double decker design: upper layer for pasteurizing and lower layer cooling by chilled water.
• Minimum labor requirement: incorporate with automatic filling machine.
• Fully automatic, no operators require.
• Programmable temperature and time setting ensures high processing quality.
大地興 點豆變黃金