Total : 0
J3-Auto Retort Pasteurizer For Bottle Long Life Soymilk
[J3:Auto Retort Pasteurizer For Bottle Long Life Soymilk]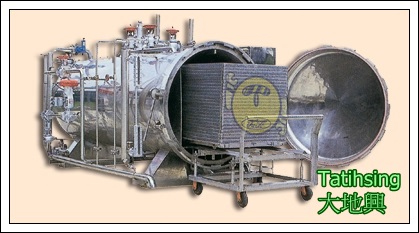 Approx. 1000 bottles(500cc)/batch (Depends on container size)

• Stainless steel crate, inner cart and outer cart.
• Equipment Includes: Auto temperature control, Auto circulation system for cooling water, Auto pressure control.
• It may incorporate with bottle bearing cart and bottle unloading machine.
• Application: PP bottle, glass bottle and easy open can. Products preserving 1 year under room temperature.
大地興 點豆變黃金